Desigual Digital Look Book
Work
UX Research, concept design, UX/UI design, interaction and motion design, prototyping, content production. Experience design. Frontend and backend development.
B2B iPad application aimed at presenting new Desigual collections to its multi brand retail clients. The platform is manageable through a customized CMS and has different functional objectives: presenting new collections while giving access to product details, categories and order and purchases processing of a collection.
01.

Brand Experience.

The creative approach main goal is to reflect the brand position among its navigation. We are talking about an innovative, transgressive brand which sets itself apart by going one step further beyond the established boundaries. The platform immerses the user within the brand's ecosystem through its visual approach, interaction design, the creation of extra contents and the inclusion of elements adding playability to the browsing experience.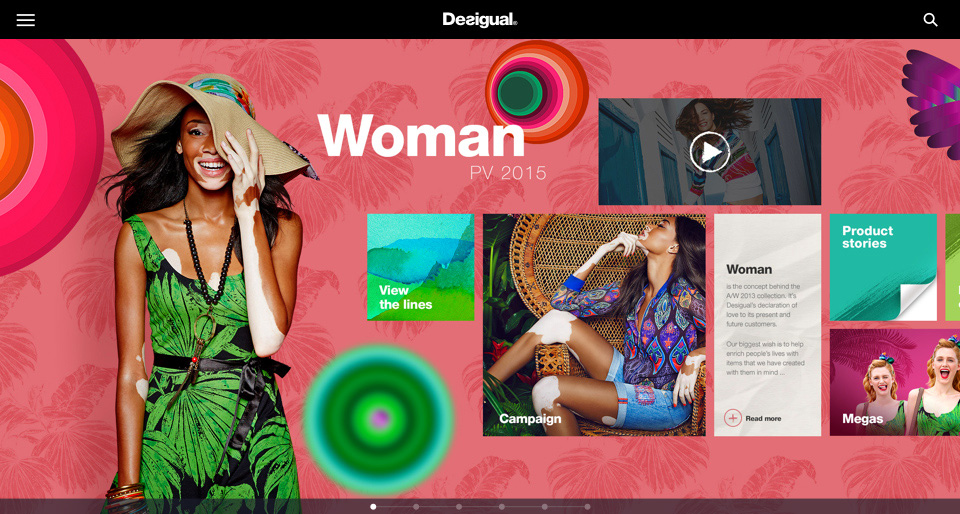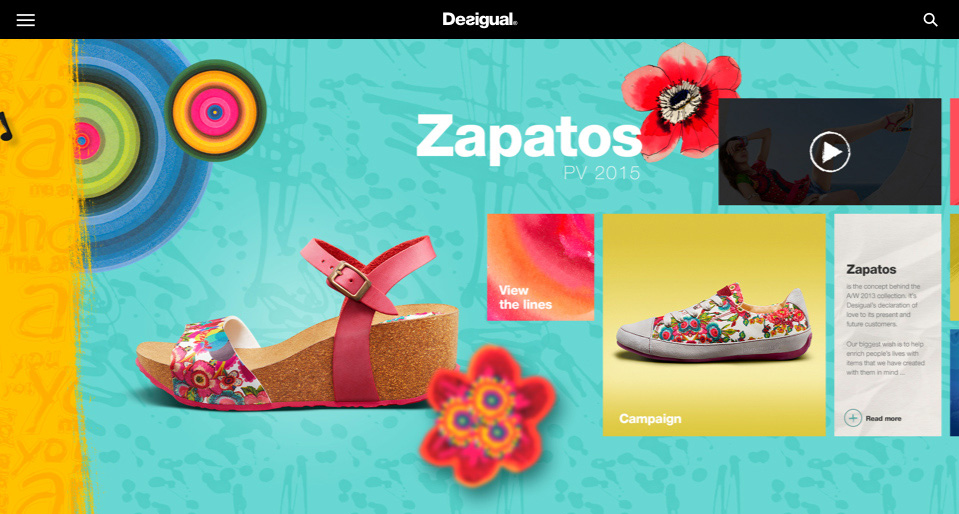 02.

Visual & UX: Designing an enveloping and dynamic space.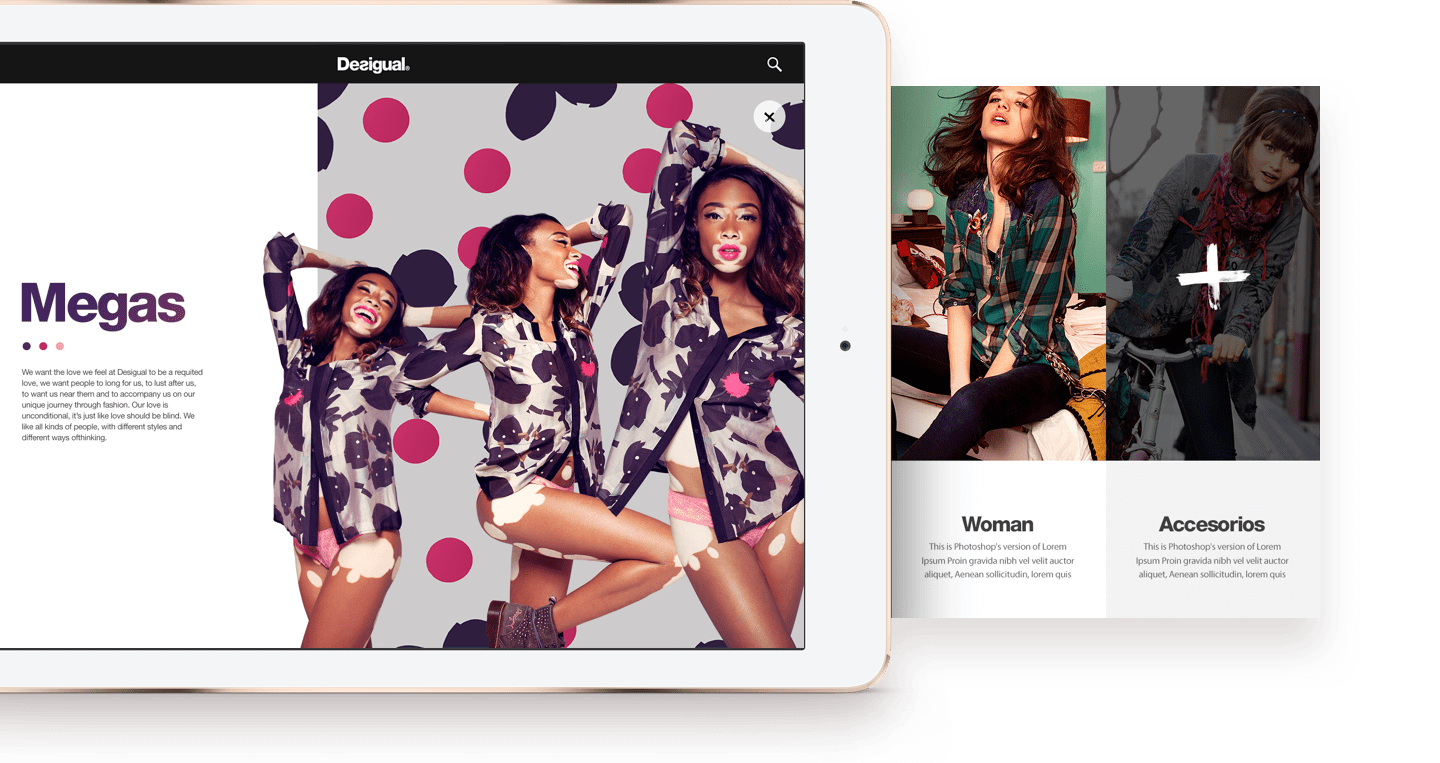 03.

Access to information.

The web structure, content architecture and user flows aimed at providing the user with an easy an intuitive access to all the relevant information, such as collections, products and content, as well as processing orders and, in general, to generate an easy and intuitive experience to promote the purchase of products.
04.

Interaction design: inviting users to discover the experience.